Ice Hotels: the Snow Hotel in Kirkenes, Norway
Ice Hotels: the Snow Hotel in Kirkenes, Norway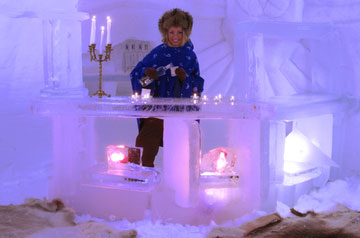 Photo: Snow Hotel Kirkenes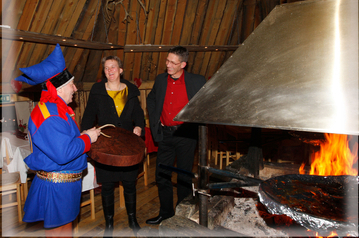 Photo: Snow Hotel Kirkenes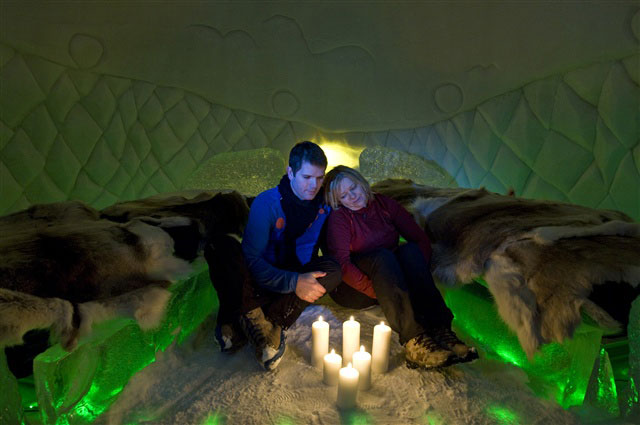 Photo: Terje Rakke, Nordic Life/Innovation Norway
The amazing Snow Hotel
The Snow Hotel in Norway is a unique destination hotel with lots of room inside and beautifully lighted artwork made of snow.
The Snow Hotel is located in the Arctic town of Kirkenes - "at the top of the world" - by the Barents sea, close to the Russian border.
The Snow hotel is rebuilt each winter and opens approximately on December 20. The hotel is exclusively built with ice and snow, but there are normal beds with mattresses for a healthy sleep comfort. There is an exotic Ice bar where guests mingle. The temperature in the Snow Hotel is between -4 and -6 degrees Celsius.
Next to the Snow hotel there is a heated service building and an exotic, heated Lavvo restaurant. In the service building there is a lounge with chairs and sofa, coffe and tea, just in case a person does not feel comfortable sleeping inside the snow hotel. There is staff present during the night to secure safe overnight in the Snow Suites.
A normal health condition is required for an overnight stay in the Snow hotel
At the geographical location of the Snow Hotel, you experience the Polar Nights each winter from November 21 - January 21, with the characteristique, Arctic twilight. You will also have the opportunity to see the amazing Northern Lights when the sky is clear.
We offer you adventurous Northern Lights holidays including an overnight stay at the amazing Snow Hotel

Ice Hotel Northern Lights Break
Ice Hotel, Northern Lights & Tromso
Ice Hotel, Northern Lights & Fjord Tour
Northern Lights Cruise with Snow Hotel
Customer Protection
Fjord Travel Norway is fully insured and a member of the Norwegian Tour Guarantee Fund (RGF). Travel agencies and wholesalers in Norway are required to be a member of this fund. In the unlikely event of insolvency the RGF will refund any advance payments you have made to our company for a holiday in Norway.