Flam fjord village - Norwegian fjords & Flam Railway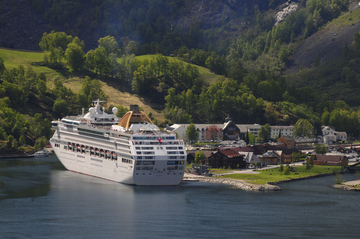 Photo: RM Sorensen/Flam Utvikling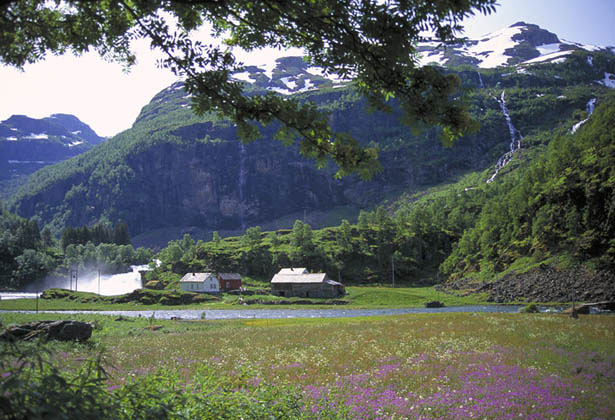 Photo: EA Vikesland/Flam Utvikling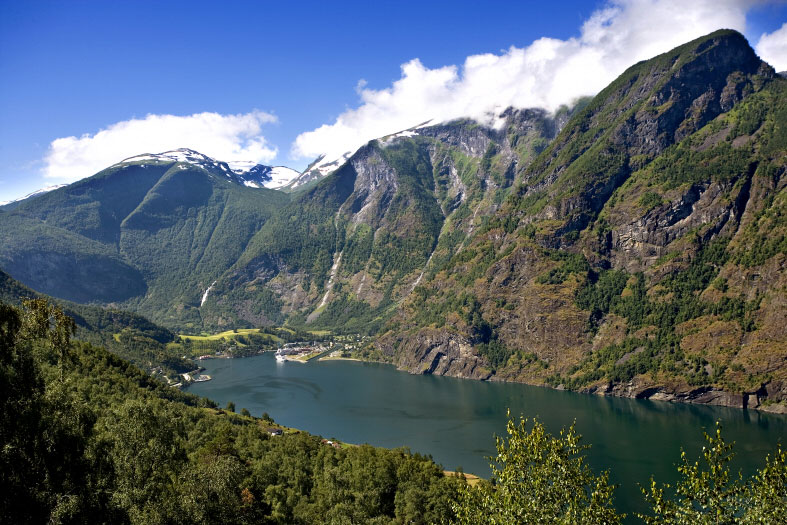 Photo: Morten Rakke/Flam Utvikling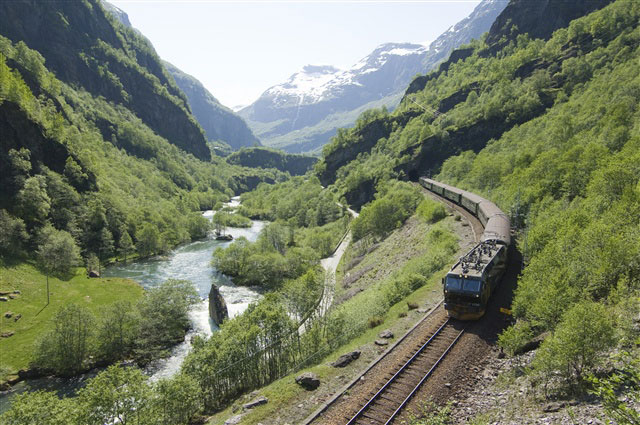 Photo: Terje Rakke, Nordic Life/Innovation norway


Photo: Morteh Rakke/Flam Utvikling

The tiny Flam fjord village
The fjord village of Flam is located in the inner part of the magic Sognefjord - the scenic Aurlandsfjord branch. From Flam there are fjord cruises to the UNESCO World heritage, dramatic Naeroyfjord - the narrow fjord, to the tiny fjord village of Gudvangen. In Flam you can also board the express steamer to Bergen, taking you through the magic Sognefjord, with ports of call in fjord villages such as Leikanger, Balestrand & Vik. Flam is also the start & final station of the famous, unforgettable Flam Railway.
In the centre of Flam village there are 2 beautifully located hotels; the classic Fretheim hotel & the tiny Flaamsbrygga hotel with its own brewery. Both of the hotels have excellent restaurants, focusing on local products.

The beautiful Flam valley with the Flam river & tiny farm houses, surrounded by spectacular mountain peaks, is an excellent area for hiking & biking trips. From Flam you can enjoy beautiful fjord cruises and adventurous activities such as kayaking trips.
Read more about the Norwegian Fjords
Individual fjord tours & round trips including Flam:
Norway in a Nutshell fjord tour packages
Individual fjord trips including stays in the fjord village of Flam, cruises on the narrow Naeroyfjord (a UNESCO World heritage fjord) & the Aurlandsfjord, the Flam Railway, the Bergen train line, the breathtaking Stalheimskleiven hairpin road with marvelous views of the Stalheim canyon. Stays in Oslo & Bergen
Read more about the Norway in a Nutshell fjord tour packages
Oslo, Bergen, Flam Railway & the Sognefjord
4 nights individual trip starting in Oslo, with the scenic Bergen train line & the unforgettable Flam Railway, fjord cruise on the Sognefjord & overnight stays in Oslo and Bergen & fjord cruise on the Oslofjord.
Read more about Oslo, Bergen, Flam Railway & the Sognefjord
Bergen, Sognefjord, Geilo & Oslo
6 nights individual trip starting with 2 nights in Bergen, 2 nights at the scenic mountain village of Geilo and finally 2 nights in Oslo. Includes a beautiful fjord cruise on the Sognefjord, the famous Flam Railway & the Bergen train line. Excellent hiking & biking areas at Geilo along with SPA & swimming pool at the hotel
Read more about Bergen, Sognefjord, Geilo & Oslo
The Grand Tour of the Fjords
Fjord cruise package starting & finishing in Oslo, with fjord cruises on the main Norwegian fjords; the Sognefjord, the Hardangerfjord & the Geirangerfjord, amazing train rides, spectacular mountain roads, waterfalls, beautiful fjord villages, picturesque Bergen, historic Trondheim & Oslo
Read more about the Grand Tour of the Fjords
Customer Protection
Fjord Travel Norway is fully insured and a member of the Norwegian Tour Guarantee Fund (RGF). Travel agencies and wholesalers in Norway are required to be a member of this fund. In the unlikely event of insolvency the RGF will refund any advance payments you have made to our company for a holiday in Norway.