Individual travel packages - general information: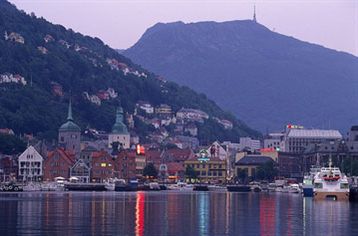 Photo: Oddleiv Apneseth/Bergen Tourist Board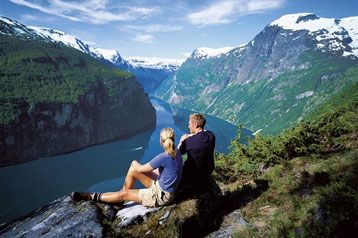 Photo: Terje Rakke, Nordic Life/Innovation Norway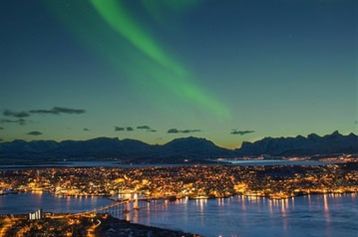 Photo: Bard Loken/Innovation Norway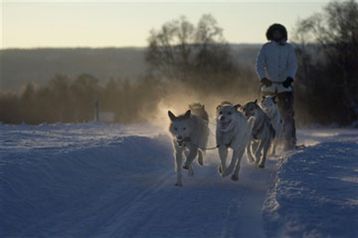 @Terje Rakke, Nordic Life/Innovation Norway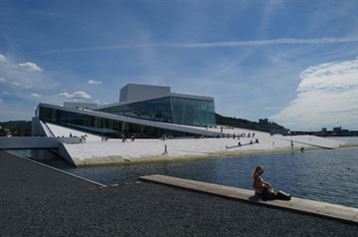 Photo: Matjaz Intihar/VisitOslo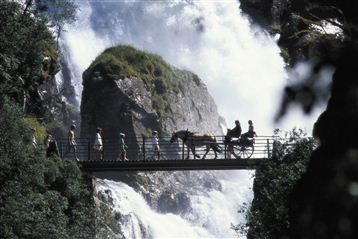 Photo: Briksdal glacier @Reisemal stryn & Nordfjord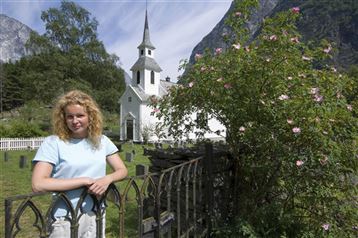 Independent Travel - travel arrangements:
Our individual travel packages (independent/self guided) include travel by regular, public transportation. We make all the required booking arrangements.
You travel by yourself and you will not be travelling with a group. We will however provide detailed information on how to find your way around. Most Norwegians speak English.
Transfers:
There are generally no transfers included in the travel packages, apart from some of the activities. You will receive detailed information on how to find your hotels.
Arrival to Norway:
From Oslo International airport Gardermoen you can either take the frequent Airport express train Flytoget (external link) - 20 mins to the centre of Oslo, or the Aiport express coach Flybussen (external link), appr 50 mins to the centre of Oslo. There is also an Airport taxi service with fixed prices; call at the Airport Taxi desk in the arrival hall for prices and booking
During the trip:
We try to book hotels that are either within walking distance or a short taxi ride from the arrival point of the various means of transportation.
You will receive detailed information in the "Additional directions" document.
Luggage transport:
Is not available on our individual travel packages. For some of the
"Norway in a Nutshell" packages it is possible to book luggage transport here (Porter Service, external company).
Luggage storage on request:
If you wiah to store some of your luggage at your first hotel while you are on our trip, most of the hotels offer locked storage rooms. Ask at the reception desk upon check-in.
Booking process & information:
After you have made the final payments you will receive an e-mail with a detailed itinerary & a PDF attachment with additional directions and useful travel information. You will also receive a copy of the first hotel voucher and information on how to find the first hotel in Norway.

Travel documents & tickets:
Normally we send the travel documents to your first hotel in Norway before your arrival, alternatively as E-tickets if possible.
If your travel package includes E-tickets only you will receive all the required travel documents by e-mail after you have made the final payments. Make sure to print out and bring with you all of the documents, including the pdf file with additional directions.

The travel documents may include:
-Vouchers as indicated on your itinerary (hotels, activities, cruise etc).
-Flight tickets or flight reference number/E-ticket as indicated on your itinerary.
-Train tickets or E-ticket/reference number as per your itinerary.
-Combination tickets (see below)

Fjord tour packages:
normally include combination tickets covering several of the travel legs as indicated on your itinerary (like train, ferry, express steamer, coach). There is 1 main ticket per person covering all of the legs, with separate seat reservation tickets -1 ticket per leg covering all the seats - for the legs with compulsory seat tickets (regional trains only).

Itinerary:
Along with the travel documents you will receive a detailed itinerary with departure & arrival times, booking reference numbers and other required travel details.
Additional directions:
Before tour start we will e-mail you a pdf file with additional directions, including detailed information on how to find the way between the means of transportation and the hotels, detailed ticket information for each leg along with other useful information. Make sure to print out and bring with you this document.
Transport:
You will be travelling with regular, public transportation in Norway, like trains, comfortable coaches (buses), fjord express steamers and/or ferries. Domestic flights with regular jet aircrafts. (Kirkenes-Oslo via Tromso: first leg with smaller aircraft like Dash-8).

Trains:
Regional trains with seat reservations. Local trains with free seating.
Our travel packages include 2nd class seating, as this class is generally comfortable.
There is no 1st class in Norway, but an additional class called "komfort", with free coffee, tea, Norwegian newspapers and electricity for computers. It is possible to book this class in advance (on request).

Cruises:
The overnight cruises included in our packages will be on one of the authentic Hurtigruten ships (the Norwegian Coastal Voyage). The ships are combined cruise ships & public transportation for the Norwegians living along the coast. They are also working ships carrying cargo to the various ports,
Cabins:
Generally our packages include standard outside cabins, with 2 separate beds, private shower/toilet, towels, hairdryer and soap. The size of the standard outside cabins vary according to the deck location.
It is only possible to book a specific cabin type and cabin number for the cruises between Bergen-Bergen, Bergen-Kirkenes & Kirkenes-Bergen,
and the cruise packages including the above legs.
Cabin upgrades (suites) available on request.
Meals onboard:
Included according to your itinerary & cruise voucher. Most of the cruise packages include all meals during the cruise (buffet breakfast, buffet lunch & 3 course dinner), but cruise packages with shorter cruises may only include buffet breafast in the dining room. Lunch & dinner at your own choice in the dining room or the self service cafeteria. The dining room serves an extensive buffet lunch with hot & cold dishes and 3 course dinner. You can book your table and pay directly in the dining room.

Escorted activities
Some of the packages include activities (like the Northern Lights trip with Dog sledding), where you might be with a group just for the activity.
Fjord Tour packages - with Fjord cruises & scenic rail trips
Norwegian Cruise packages - see Fjords & the amazing Arctic coast
Northern Lights packages - adventurous cruises, safaris & short breaks
Customer Protection
Fjord Travel Norway is fully insured and a member of the Norwegian Tour Guarantee Fund (RGF). Travel agencies and wholesalers in Norway are required to be a member of this fund. In the unlikely event of insolvency the RGF will refund any advance payments you have made to our company for a holiday in Norway.